Regular price
$129.00 USD
Sale price
$59.00 USD
Unit price
per
Sale
Sold out
Oil of Kings
Description
Handmade with 100% pure, organic essential oils features a combination of Frankincense (Boswellia Sacra) and Myrrh (Commiphora Myrrha) oils infused with 24 Karat Gold, renowned for their natural and wide range of solutions for health, beauty, and aromatic properties.
Benefits
Relieves Pains: Relieves sore muscles, neck and back pain, joint pains and reduces stiffness like Arthritis.

Stress relief: Good for headaches and migraine attacks
Immune System Support: Frankincense oil has immune-boosting properties and can help strengthen the immune system, protecting against various infections and illnesses.
Respiratory Health: Can be beneficial for respiratory conditions like asthma, bronchitis, and coughs. It has expectorant properties that help clear congestion and support respiratory function.
Formulated and bottled in the USA
Scent
Warm and woody aroma
Ingredients 
Frankincense Oil, Myrrh Oil, 24 Karat Gold blended with organic carrier oils
Directions
Perfect for use in aromatherapy, as a natural fragrance, or for topical application. Massage to your Temples, Wrist, Neck, Shoulders, and Soles of your feet.
Safety
These statements have not been evaluated by the Food and Drug Administration. This product is not intended to diagnose, treat, cure, or prevent any disease. This product is intended for external use only.
Cautions
Possible skin sensitivity. Keep out of reach of children. If you are pregnant, nursing, or under a doctor's care, consult your physician. Avoid contact with eyes, inner ears, and sensitive areas.
Share
View full details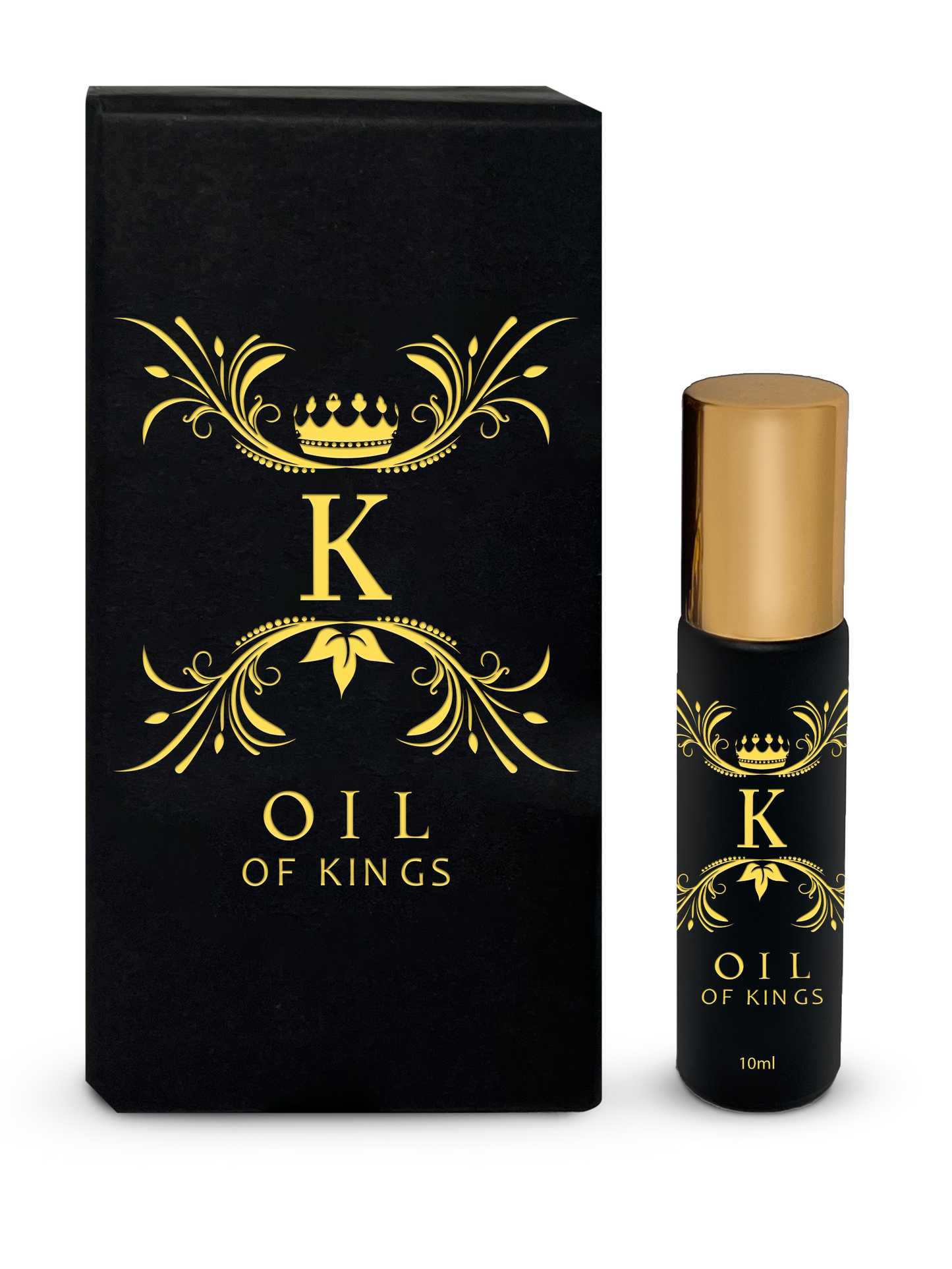 What a find!
Very nice! I simply love this and I gave it as present to my friends, they just love it. :)
good pain reliever
Works well on my arthritis in my hands. Relieved my pain quickly. Would definitely recommend this!
Great find!
Really happy with it! Just the best
Use it everyday
My post-workout must have! This greatly helps me recover from my sore muscles or stiffness after gym that helps me get back on my feet next day. I can't imagine my exercise sessions without it.
Best essential oil
Worth every penny! I have tried several essential oils but this one is by far the best! Your product is amazing! Keep up the great work!